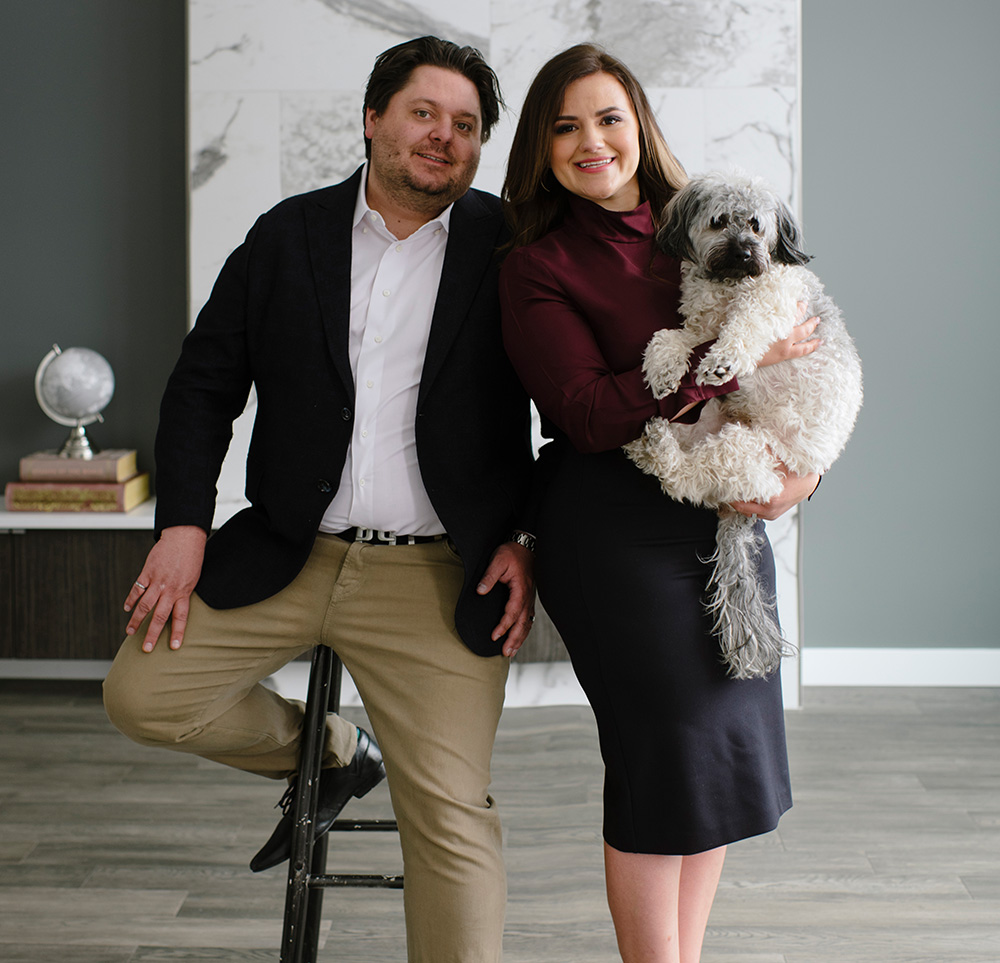 Edmonton Made, Family Run
Haynes Homes is an independently owned infill custom home builder and renovation specialist based in Edmonton. We've been renovating and building properties since 2015, focusing on quality craftsmanship and partnering with Edmontons finest builders and suppliers in the industry. Every property we build is one-of-a-kind and designed with the highest quality construction materials and practices so your home is built for generations to come.
Pictured: Ryan Haynes, his wife Amanda and pup Oliver

Open, Honest Communication
Our company philosophy and core values are based on treating our clients, suppliers, contractors and employees with the utmost respect. We're dedicated to providing our clients with helpful advice and recommendations that ensure your home building experience is positive. We build each and every custom home as if our own family would live in it.
View our previous home builds: